Kevin Lee Wants Michigan Vs. Russia Matchup In March
After a flawless 2016 campaign, Kevin Lee has his mind set on another 3-0 year. While currently unranked in the UFC's lightweight division, the 24-year-old Michigan native plans to be in the title picture by the end of 2017.

Sitting among the fans in attendance at UFC 207, Lee found extra motivation in what was unfolding in front of him in the co-main event as Cody Garbrandt picked apart Dominick Cruz over the course of five rounds.

"I look at him as a little bit of an inspiration, because the kid is 25," Lee told FloCombat. "I've got a year to catch up to him. Skill-wise, I'm already there. I've just got to put my ducks in the right place and talk shit to the right people."

Lee has no hesitations when it comes to putting his mic skills to use. After submitting Magomed Mustafaev in the second round at UFC Fight Night 99 in Belfast, Northern Ireland, he delivered an epic expletive-filled rant taking shots at Russian wrestlers and calling out the entire division, including the champion Conor McGregor.

It was an opportunity to plant a seed for the future, as Lee understands more than anyone else there is work to be done before he's mentioned among the names at the top of the lightweight fold.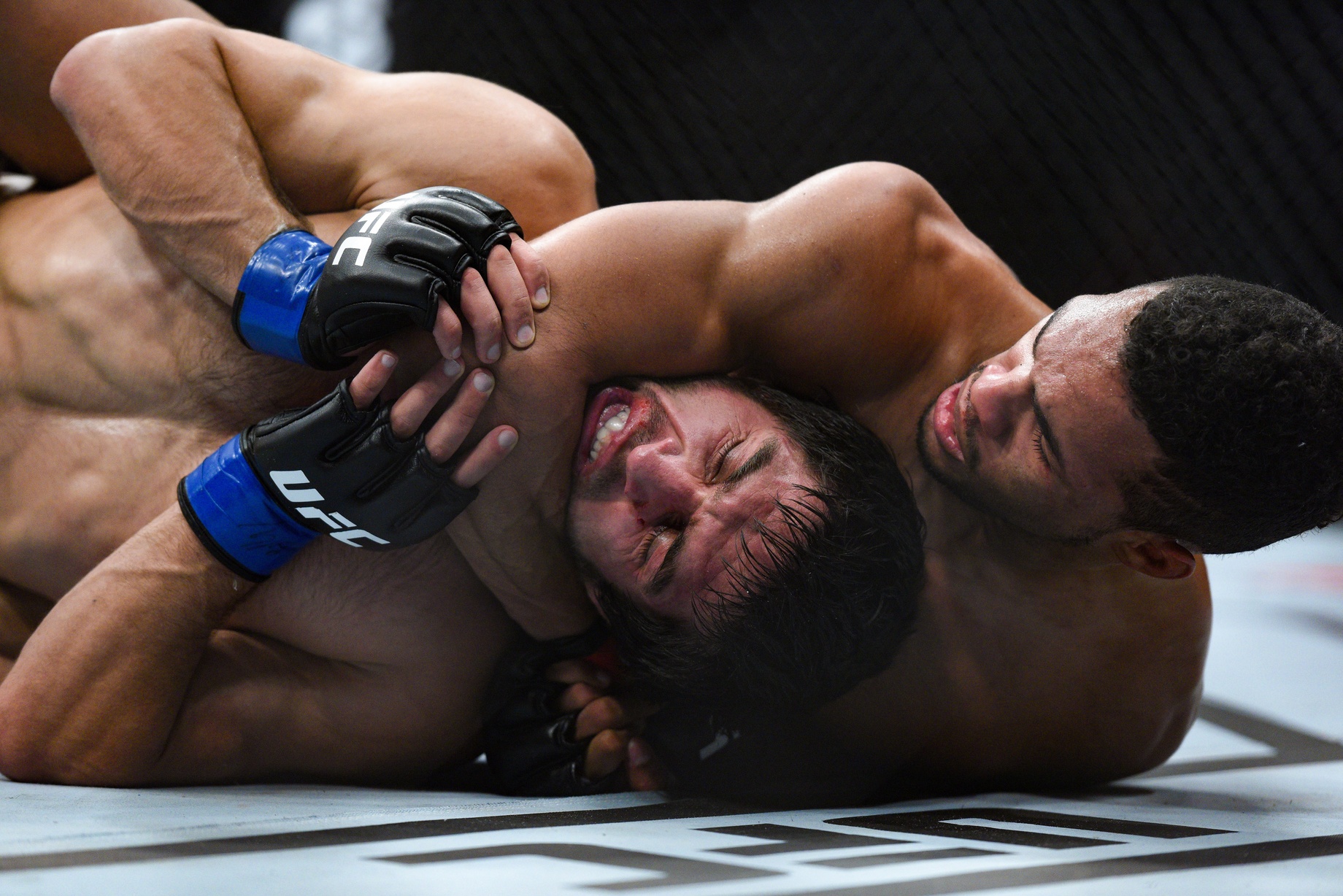 Nov 19, 2016; Belfast, Northern Ireland; Kevin Lee (red gloves) fights Magomed Mustafaev (blue gloves) during UFC Fight Night at SSE Arena. Mandatory Credit: Per Haljestam-USA TODAY Sports

"I keep it real, I always try to be honest with myself," Lee said. "Realistically I think I have two more, two to three more. It all depends on how this division is going to shake up especially with Conor, Khabib, and Tony. I think that will take a good year before they get this all figured out."

One fighter that took exception with Lee's post-fight rant was Russian fighter Rustam Khabilov. After his victory over Jason Saggo at UFC 206, Khabilov called out Lee for his comments on Dagestan wrestling. The fight has yet to come together, and despite what fans on social media would lead you to believe, Lee insists it is not his fault.

"Look, I've tried everything. I called Joe (Silva). I've had my manager call Joe like damn near every day," explained Lee. "We're trying to make the fight. Either way, I'm going to start training camp for him, regardless of who they give me."

While Khabilov has been campaigning for the matchup, Lee has a pair of offers on the table and his patience is starting to wear thin.

"They gave me bout agreements for the other names they've offered, but not for this one. So, I don't know what the hold up is to be honest with you," Lee said.

"They're actually both ranked higher than Khabilov. They would be a fatter fight for me to be honest, but with the timing and everything, especially if Khabib ends up fighting on that same card in March - my vision of it was that Khabib would fight Tony and I would fight Khabilov on that same card and we'd have a little Michigan vs. Russia going on."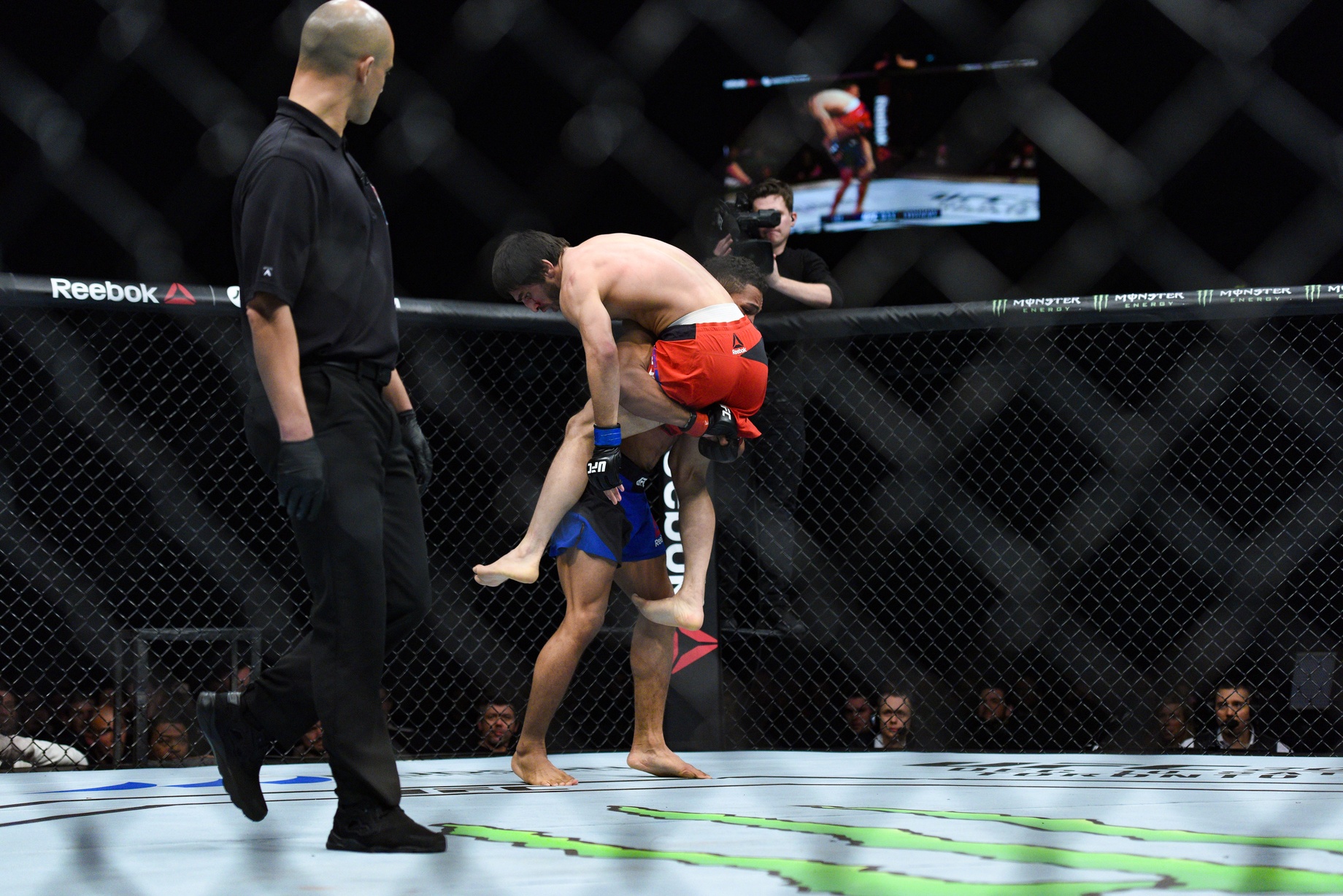 Nov 19, 2016; Belfast, Northern Ireland; Kevin Lee (red gloves) fights Magomed Mustafaev (blue gloves) during UFC Fight Night at SSE Arena. Mandatory Credit: Per Haljestam-USA TODAY Sports

Reflecting on the past year, Lee believes he has elevated his fight game to a championship level, even though his opponents were not high-profile fighters. However, experience and time in the cage go a long way into helping a fighter reach their full potential when the stage gets bigger.

"The hardest thing in this game I think is the experience, you know? If you're fighting someone who's just got more experience, it's kind of hard to bridge that gap without it."

Having made the walk to the Octagon three times a year since 2014, Lee plans to keep that pace 2017.

"I'm just going to stay consistent," said Lee. "I'm going to fight again in March one way or another, whether they're going to give me Khabilov or not. Then we'll throw down in July and again at the end of the year."

While waiting for his next fight to come together, Lee is briefly turning his focus to his younger brother, Keith Lee, who is set to make his professional MMA debut in Canada at TKO 37 in Montreal on January 13.

"He's 20, he's making his pro debut at 125, but the kid is a freak athlete," said Lee with brotherly pride. "He's got better stats than me. The kid's got like a 76" reach, he's 5'9" at 125 and a hell of a wrestler. He's a freak athlete. He's going to be great." 

Ultimately, by the end of 2017, Lee envisions himself at the top of the UFC's lightweight division, on the verge of a title shot. 

"I think at the start of 2018 I'll be in the title picture. I get three wins this year, that'll put me in that number one contender spot. I'm kinda already looking ahead to it."

By Matthew Wells





​​
FloCombat's hottest content, delivered to your inbox

Don't miss breaking news, feature stories, event updates, and more. Sign up for the FloCombat mailing list today.